Welcome to Clock of Destiny

The 'Clock of Destiny' Moorish International College of the Great Seal of 360 degrees is a resurrection of the Moorish Masons of the ancient ones. We are a body of Men and Women of various orders namely, Masons (Mechanics), Eastern Stars, Rosicrucians, Buffaloes, Druids, Shriners etc., claiming their Moorish Birthrights as Free Born Moorish Americans (Master Masons) and Free Born Moorish Eastern Stars that cannot be made over again.

We are dedicated to the upliftment of fallen humanity by applying the strong grip of the fifth Zodiac Sign, the Lion's Paw to raise the consciousness of the People. We study natural and spiritual laws, esoteric symbolism, natal & judicial astrology, and zodiac-masonry. Our goal is to further the evolution of humanity around the world by developing the full potential of each individual. Also, to enable every Moorish Mason to live in harmony with Divine Law and assist them in solving their social, economic and political problem as a natural person and nation.
It takes finance to uplift a Nation, Prophet Noble Drew Ali.
Moorish History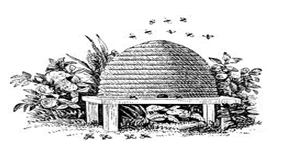 The above labels were coined to conceal the true identity of the moors by their conquerors. Just as Neapolitan attempted to hide the Moorish features. This was the origination of the 21 gun salutes. We perpetuate this like we tell our children that the devil is beneath the earth and god is in the heaven. We play this up like the myth of Santa Clause. We keep a lie going and it passes on through generations.
Read More